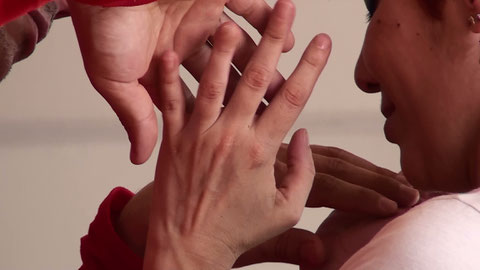 Each person has an original game, a tendency to realise certain experiences by the same benefit to do them. This game we can observe it in ni±os/as if we allowed his free game without interferences of the adults.
Also we can observe it in adults who do what they get passionate to them, their work is their game.
This game is the base of the personal talent without polishing.
To be conscious of the own game and to give evolution him so that it matures, is what, in my opinion, many call the life mission. What your being has come mainly to declare.
To play is the experience that is realised by the benefit to realise it. The background of this experience little is recognized by the majority of the people. In the deep thing, to play, has to do with the activation of the potential capacities of which we are carrying and, the benefit, is the incentive so that this activation takes place.
The game does not belong to the human species, belongs to the life and its intention to elevate the conscience. It is playing, enjoying the process to live, that we can find the way of knowing who we are in essence.
Part of the suffering of many people is not more than the absence of the conscience of the game. In this sense, the suffering is a existential shout so that we learn to release to us of the system of beliefs that jails our essence.
Thank you very much to read to me
Enrique Aguilar
Formation in Playful Coaching
Intensive of summers (national and international Call)
Courses of events in Barcelona
---
I offer a process to you of conscience and deep self-knowledge whose main purpose is that you reclaim and you extend your game, that is to say, your particular capacity to express your physical, affective and mental potential enjoying it.
This process is a training so that you gain capacity to remain in the game state. The game state is a state of the conscience that is characterized to reconnect with the principle of the pleasure, to focus the attention in the task that is realised in the present moment and to flow and so it occurs maintaining the inner compass of the benefit¦